Secure your buildings with adapted access control (biometrics, home automation, automatic door)
Access control services adapted to your needs (construction site, offices, warehouses)

---
The current context has made the installation of access control to offices, construction sites or warehouses increasingly necessary, if not a must. Sentinel Security Systems is well aware of the importance of implementing access control, which controls that a person has the right to enter a room, building or construction site.
The access control at the entrance to your premises allows you to establish a safe and healthy working environment for you and your employees, and to prevent any intrusion. For even greater efficiency, our security protocols and technologies can also be fully integrated with other security technologies (alarms, video surveillance, etc.).
Moreover, our equipment is not only intended for companies that wish to reinforce their security, since it can be used for private use to secure your home. Thus, by installing an access control system on your door, you protect yourself against any malicious risk.
Sentinel Security Systems offers you the latest technology for your security
---
Biometric access control
This technology is the most efficient way to make your site safe. The device records the fingerprints and offers an optimal solution for keeping your office premises safe.
The employee puts his finger on the outside part (scanner). If the information received corresponds to those that were recorded beforehand, access will be authorized.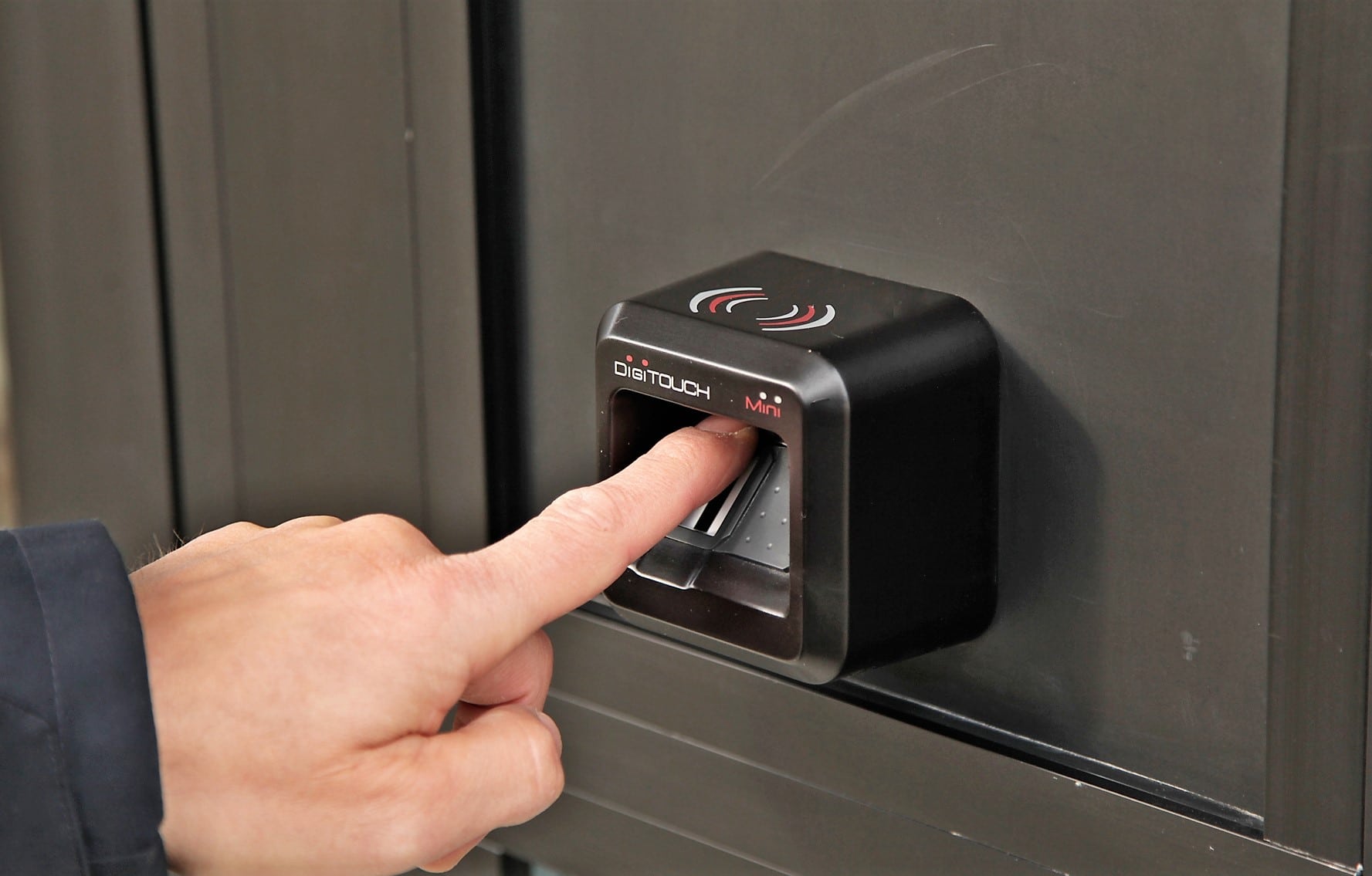 Products:
badge reader and card readers

biometric fingerprint reader

biometric vein reader

facial recognition reader
Use cases:
access control

access management
Advantages:
personalized solutions

reasonable manageable cost

totally autonomous
Use: residence, apartments, offices, warehouse, nursery, workshop, galleries, etc.
"The demands of this job require constant vigilance and commitment. At Sentinel Security Systems, continuous training and involvement are the prerequisites for optimal security."
Gustave Jourdan – Sentinel Protection

The installation of modern access control at attractive prices
---
Sentinel Security Systems not only offers you a modern control method adapted to your needs but also knows how to adapt to the different sites that need to be protected. We offer a wide range of services: access control for construction sites, buildings, condominiums and for companies.
In addition to purely physical access control, Sentinel Security Systems also provides computer access control implementation and monitoring, as you are certainly aware that, in these times, it has become essential to protect your virtual data.
Finally, if you have any questions or special requests, please do not hesitate to contact our access control company by email: info@sentinelsecuritysystems.ch or by phone +41 22 840 5112. We will be happy to answer all your questions.
The installation of an access control system
---
Our hi-tech equipment provides you with optimal security, from biometric access to magnetic badges. And to optimize security, do not hesitate to call on the services of our highly experienced and professional physical security guards from our second company, Sentinel Security Protection.