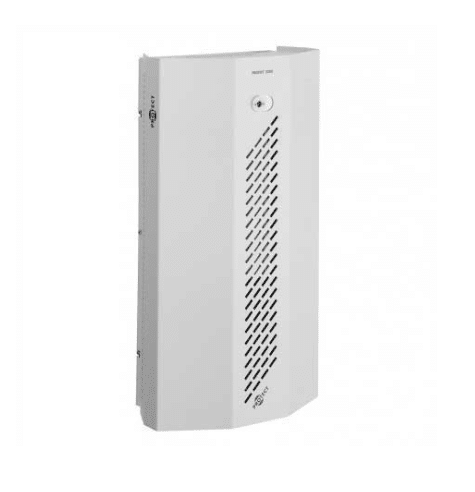 The fog generator: the essential tool to ward off any burglary attempt

---
Have you installed a security alarm in your premises? If so, this provides you with the first level of protection that cannot be underestimated. But do you know that between the moment the alarm goes off and the moment the police or qualified security teams intervene, precious seconds pass, during which criminals may take possession of certain valuables and/or ransack some of your equipment?
Fog generator security and alarm: an unbeatable safety duo
To avoid such a dark scenario, Sentinel Security Systems has the solution: we offer you the installation of a smoke alarm system, which will spread a thick blinding fog all over the place.
If you can't see anything anymore, you can't steal anything! This fog generator machine therefore acts against burglary attempts, by plunging the intruders into the greatest opacity, thus limiting their vision to a few centimeters.
In view of the importance of such a system for the security of your premises, we offer you an opacifying fog generator at a very affordable price. Contact us for more details on our smoke machines and security fog generators.
An alarm system with a harmless but highly dissuasive smoke generator machine
---
Installed together with a Jablotron security alarm system, for example, or any other burglar alarm, in the event of an alarm being triggered as a result of a break-in, the smoke alarm system triggers the diffusion of fog. The anti-burglary fog generator, coupled with a motion detector, is thus controlled by the alarm control unit when an intrusion takes place. The anti-intrusion fog generator is composed of a special liquid, which, once heated, diffuses thick opacifying smoke, limiting the vision to a few centimeters in a fraction of a second.
Whatever surface you have to protect, the place will be filled with a thick white fog, harmless and safe but highly dissuasive. Thanks to the fog generator, the security of your goods and equipment is guaranteed, since the device is hidden and out of sight of criminals. The latter are then disarmed, and this effect of surprise, added to disorientation will be your main ally during the period of latency between the triggering of the alarm and the arrival of qualified people on the scene.

"The demands of this job require constant vigilance and commitment. At Sentinel Security Systems, continuous training and involvement are the prerequisites for optimum security."
Gustave Jourdan – Sentinel Protection

Equip yourself with a fog generator security system and an alarm for your safety
---
For more information on the purchase of a fog generator and its price, do not hesitate to contact us by email at info@sentinelsecuritysystems.ch or by phone at +41 22 840 5112. We will be happy to provide you with all the information you need.
Sometimes a simple alarm is not enough to provide optimum protection, but by combining it with a more sophisticated modern system, you can be sure that you are prepared for all risks.
To do this, our second company Sentinel Protection, an expert in guarding and security of sensitive places, certifies your total supervision in terms of property protection, from the installation to the management of alarms. No matter which alarm and protection system you wish to acquire, Sentinel Security Systems will guide you and meet your needs. As to the Sentinel Protection teams, they will ensure the fastest possible intervention in the event of a break-in.