Home surveillance installation that guarantees you the best protection and security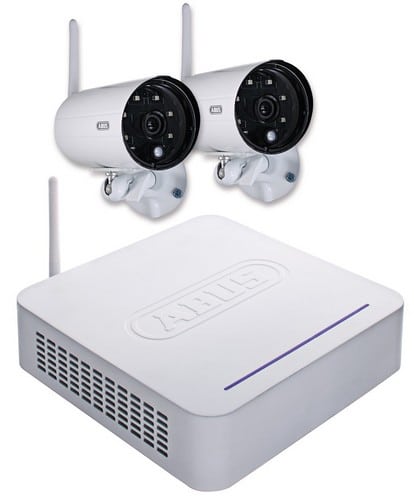 Video surveillance to ensure your home is monitored 7 days a week
---
In recent years, video surveillance systems have increasingly appeared on the market, to the point where they have now become more democratic. While they were first intended primarily for large companies, small businesses and private individuals are now making increasing use of it. In fact, video surveillance is today one of the most thought-of security techniques and is one of the best surveillance systems for your home.
In terms of the safety of people and property, video surveillance of your home will be your best ally. For installation, which requires mastery and know-how, call on Sentinel Security Systems, our home, and business surveillance company! Our expert technicians are at your disposal to guarantee you the best surveillance system for your home.
The human and the machine at the service of the protection of your house against burglary and vandalism
---
Once your home surveillance kit is set up, the security guards from our other company (Sentinel Protection) will act.
Sentinel Protection will be your ideal partner to keep an eye on your home. The protection of your home is done by the camera, but the recorded images need to be captured by the human eye so that our agents can precisely spot the danger and act accordingly.
The surveillance of your house thus depends on the home security cameras to deter burglars, but also on the reactivity and know-how of our teams in case of infraction or simply to remove doubts if motion detection is perceived by our alarm systems. A hi-tech surveillance system only makes sense when it is managed and supervised by humans who are experts in security matters.
"The demands of this job require constant vigilance and commitment. At Sentinel Security Systems, continuous training and involvement are the prerequisites for optimal security."
Gustave Jourdan – Sentinel Protection

An adapted wireless home surveillance kit. The best equipment for home security
---
For the protection of your home, Sentinel Security Systems adapts to your needs. No matter how big your home is, we have the right equipment for you. As experts in our field, we know what you need to be well protected with a security system. No matter what alarm system you need (connected cameras, security cameras, cabled cameras), our agents can install them for you so that you can finally leave with serenity of mind on business trips or on vacation.
Sentinel Security Systems ensures since 2014 your security and endeavours to protect your home against any risk of burglary. In the aim that you can leave your home unattended without any problem, we have a wide range of cameras to offer. Contact us for more information!
If needed, our teams can also install safes.
In order to help you choose the right surveillance camera for your villa or the right in-home surveillance cameras, our advisors are at your disposal. Contact us at +41 22 840 5112 or by e-mail at info@sentinelsecuritysystems.ch. We will be happy to discuss with you to support you in your approach and bring you our expertise in the choice of a surveillance camera.