We provide you an intercom installation for a better security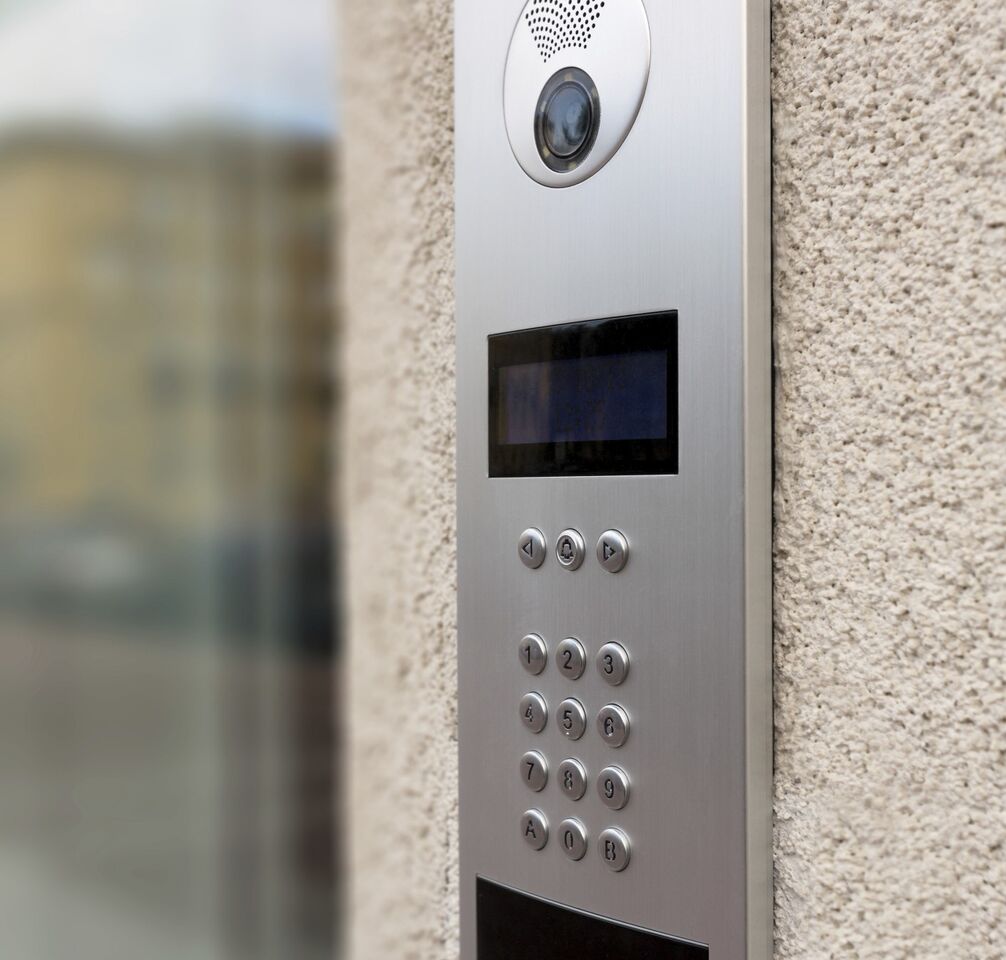 The intercom system wireless: the essential tool to control entrances and reassure oneself

---
Insecurity is increasing every day. That is why more and more private individuals are choosing to use an intercom instead of a simple bell.
And it is for the same reason that Sentinel Security Systems offers you its intercom installation service for your home. In order to secure your house, villa or building, trust our agency for the installation of an intercom at the entrance.
Nowadays, wireless intercoms can have advanced functionalities and are adapted to the needs of consumers. Indeed, the installation of a wireless video intercom has the advantage of controlling the entrances, to be warned of the presence of a visitor and thus to monitor the entrance. Finally, thanks to its integrated camera, it offers you the possibility of remote viewing, perfect for making you feel comfortable and safe.This equipment is situated close to the telephone, which allows to secure access and to have a vision on it.
The installation of a wireless videophone or the installation of a cabled intercom system can be done very quickly. So, do not hesitate to ask us for a free and interesting quote via the form so that we can present to you our various products.
An intercom installation service adapted to you and your budget (home intercoms, office intercoms…)
---
Depending on your needs and desires, the Sentinel Security Systems teams put all their experience and expertise to work for your satisfaction, to guarantee you the best possible assistance in installing an intercom system for a building or condominium, so that every inhabitant and every apartment benefits from this intercom system installation.
On a more family scale, Sentinel Security Systems can also install an intercom at the gate of your home, at your convenience. Please note that our prices for intercom installations are very attractive; please contact us directly for more information.
In addition, the designs of the various intercom systems we have available will fit perfectly into the entrance of your home. Changing with your old bell will provide you with a significant increase in security.
You should also know that the door stations of our equipment are very aesthetic and that they can be adapted to any style of building: house, building, company…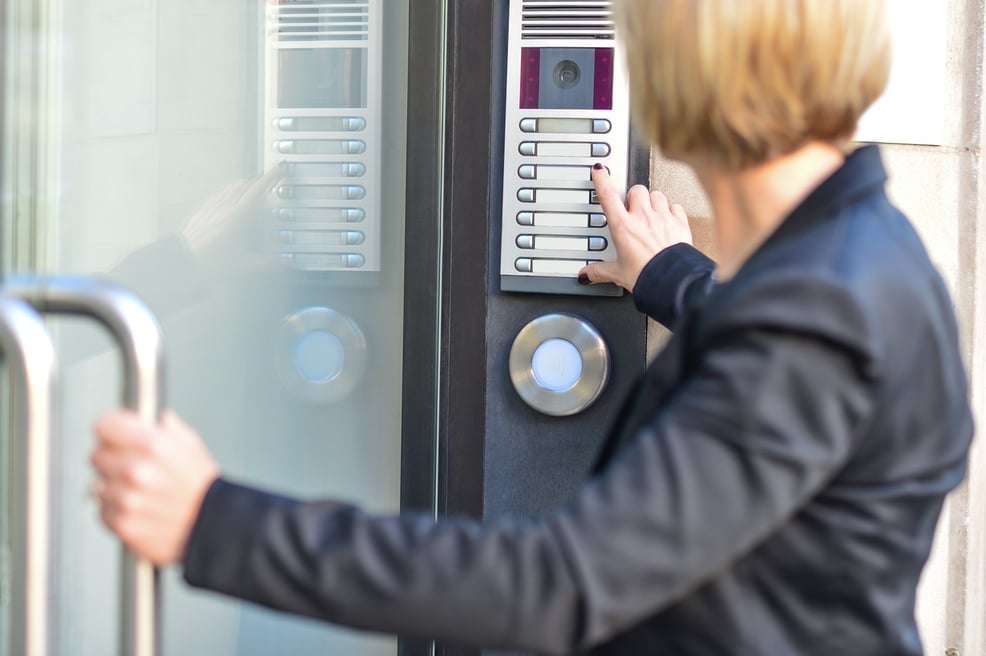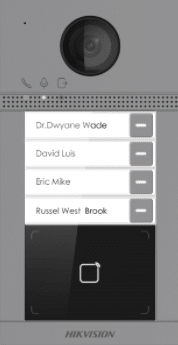 Different technologies to install an efficient intercom system
---
Some of our models allow reception on your mobile phone and by the same token the opening of a remote site, even if you are not on site.
Application
– The industrial or rental sector
– Manages access to a car park, a building hall, etc…
Remember that our prices for the installation of intercom system video for buildings, houses or company buildings defy all competition. If you are considering using our services and would like to obtain a quote for the installation of a building intercom in Switzerland, contact us by e-mail on info@sentinelsecuritysystems.ch or by telephone on +41 22 840 5112. We will answer all your questions concerning our intercom system for home or our intercom system for office with the utmost attention.
"The demands of this job require constant vigilance and commitment. At Sentinel Security Systems, continuous training and involvement are the prerequisites for optimum security."
Gustave Jourdan – Sentinel Protection
They trust our security company 

Equipping yourself with the right surveillance equipment: an intercom device
---
Be assured that Sentinel Security Systems will do everything to guarantee you the best service and meet your requests. Whether it is for your business premises or your personal home, our highly qualified agents will find the right solution.
Moreover, to accompany you always more intensely in your need for security and peace of mind, we can also offer you even more security, thanks to the use of other types of equipment (video surveillance, alarm, IP video…). And you can also call on the teams of our second company, Sentinel Protection, an agency specializing in close security, patrols, and alarm intervention.